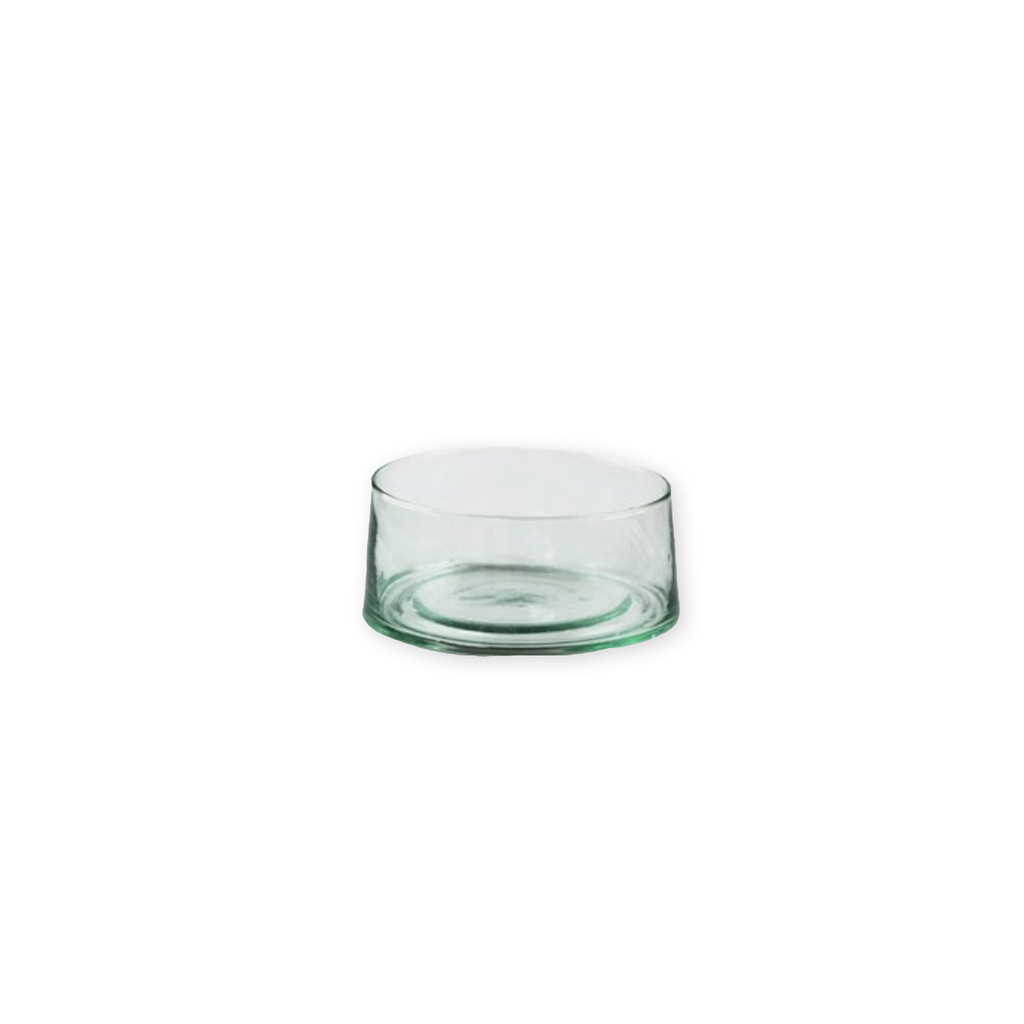 Iris Glass Bowl
$50.00
The Iris Glass Bowl you will continue to use repeatedly. It is the perfect size between small and medium!
The bowl feels anything but fragile, and yet the details are delicate as you can see all the tiny bubbles throughout from the handblown process. 

This item is handmade from recycled glass in Morocco. 
Dimensions: 6 in x 3 in