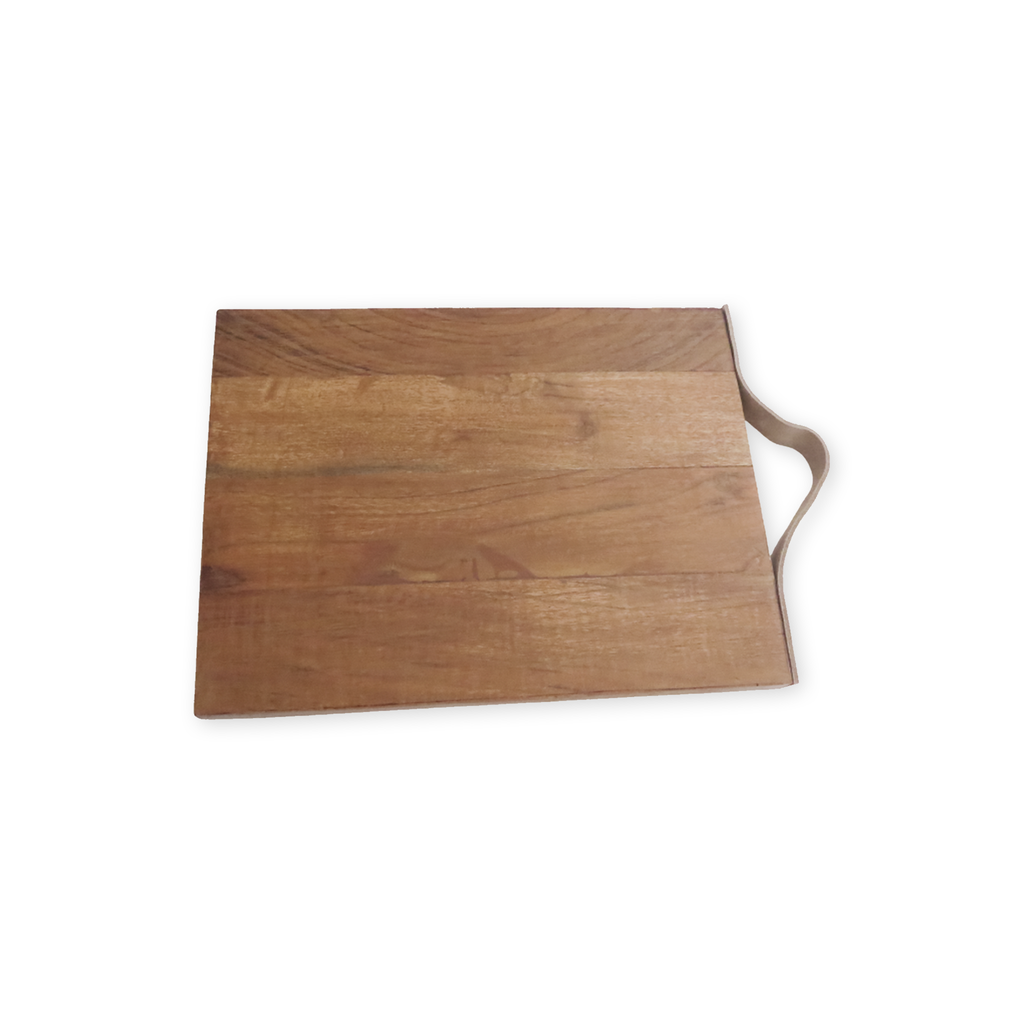 Hayley Board
$40.00
Beautifully made serving board with the addition of an industrial leather handle. The light leather adds a nice edge to an always classic wood board. 
This board is a merchant-made piece, by hand in India.

If you're in need of a new board for cheese or serving this is it!
Dimensions: 13 in L x 10 in W x 1 in H