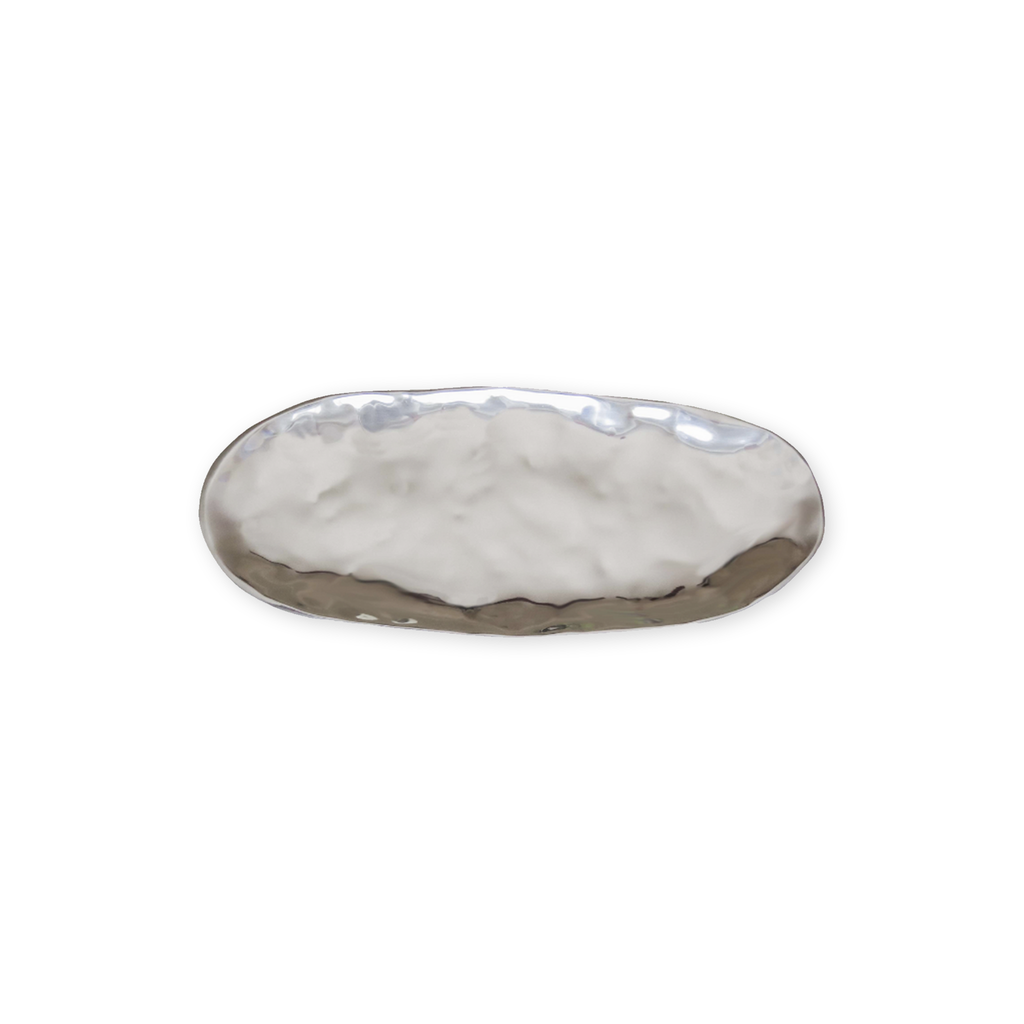 Tide Oval Platter
$85.00
We named this the Tide Oval Platter because of its incredible texture, which looks like the tide rippling out to sea. It is a great silver medium-sized platter to add to your collection!
It can sit in a tray such as the Truman Tray as a platform or be a showstopper purely by itself. 
This platter is handmade with all recyclable materials at a zero-waste facility in Mexico. 
Dimensions: 14.75 in x 6 inches - 8.5 inch base